Film Sonic has a purpose built studio in North Perth. The acoustics are designed by John Brandt and operated by sound designer/composer Ben Chase.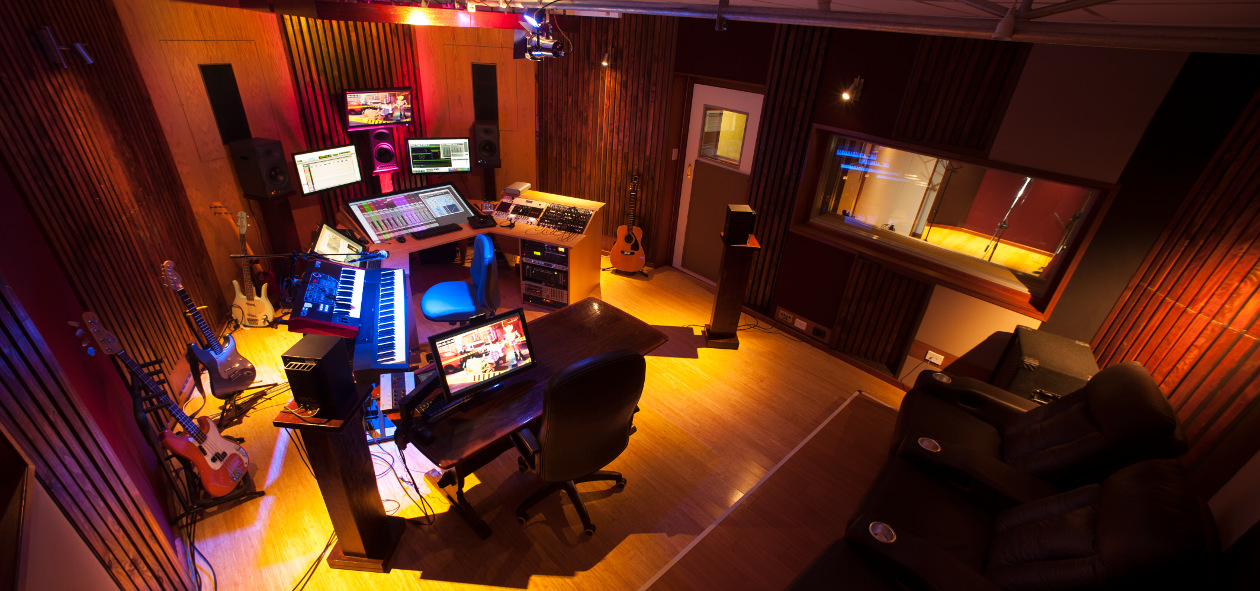 7.1.4 Immersive 3d sound monitoring and mixing (ATMOS, DTX, Ambisonics), 3.5 meter wide cinemascope projector screen
Large SFX, foley and VST effects and virtual instruments library. Full composer's suite of orchestral and hybrid sample libraries. Keyboards, guitars, edrums.
Microphones: Abbey Roads TG1, AEA KU5A, AT4050, JLM C12 & U87 clones, Line Audio CM3 & OM1, various others
Micr pre-amps: Sonic Farm Xcalibur, Avedis MA5, JLMAudio Dual 99v & TG500, Sebatron Vmp1000, A Designs P1, CAPI Heider FD312, Overstayer 8755DM
Analog Compressors: HCL VariS (tube mastering VariMu), HCL Corvo (tube Opto), Serpent Audio Splice II (1176 clone), GAP Comp 54 MkIII (diode type) with Lundahl upgrade, Safe Sound Audio Dynamics Toolbox (SSL type), DBX 160 VU, JLM500A, Empirical Labs EL-DS Deresser
Analog EQ: Gyraf G14S tube/solidstate switchable, JLM PEQ500, AML Ez1073, CAPI BT50, Wes Audio Hyperion
Converters: Lavry AD10 & DA10, Metric Halo ULN8
Monitors: KS Digital C88r in 7.1.4 immersive and ATMOS (at mix position), Buchardt S400, Duntech PCL25, JBL LSR with additional 7.1.4 home theatre system (at client position)
Views to gardens. Producers desk, inline a/v on video conference, secure server upload.
Nuendo as main DAW along with Reaper, Protools, Logic Pro, Ableton Live.
Video Suite: Davinci Resolve Studio, Intensity Pro4k, Reallusion iClone, Character Creator, Cartoon Animator with Mocap.
Video Camera – Panasonic GH5 (3 prime lenses, zoom lense), Sony HD Handcams x2; Gimbal – Ronin S2, Dimmable colour lights, track slider, teleprompt and green screen in tracking room.